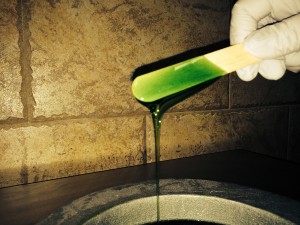 We use two different types of wax, depending upon the sensitivity of your skin. Both are top of the line products that have been tested and used efficiently over time.
The first, called Aloe Azulene, is a warm wax applied to the skin with a wooden spatula. Our waxing specialist applies paper strips over the waxed area, and then quickly pulls the strip off in the direction opposite the hair growth.
For skin that is more sensitive, or for areas of the skin that are naturally more sensitive,  we offer a non-paper strip process using Cirepil Blue Hard Wax. Our esthetician applies the wax, waits for it to harden, and then peels off the wax, with the unwanted hair adhering to the wax.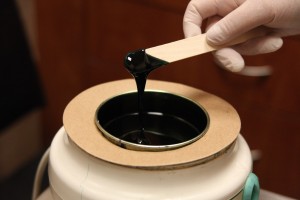 Under no circumstances will our waxing specialists use an applicator for more than one swipe of wax. We adhere to a strict no-double-dipping regimen for your health and well-being. A new spatula is used for each new application, and our estheticians always wear gloves.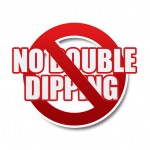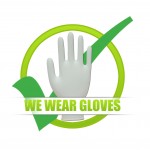 Incredible Affordable Prices
We offer a free consultation to discuss your waxing preferences as well as providing a free waxing test on a small area of skin to help you determine which wax you want.
If you're ready to experience a truly professional Male Brazilian Waxing, with wonderful results, or if you have any questions or concerns about the process, please Contact Us at one of our two locations.
---
 To reach us at our 40 E. 21st Street waxing salon (b/t Park Ave. S. & Broadway, in the Flatiron District), call us at 212-995-2355, email us at dyannaspa@gmail.com
 To reach us at our 150 E. 39th Street waxing salon (b/t Lexington Ave. & 3rd Ave. in Midtown East, Murray Hill), call us at 212-213-0011, or email us at dyannaspa@gmail.com
---