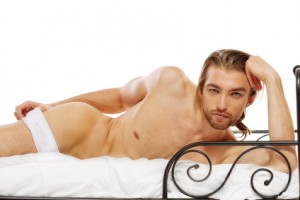 For those of you who are new to the idea, let's take a minute to explain exactly what Male Brazilian Waxing is. It's the removal of all or some of the hair in the genital area. How much or how little hair you want removed is completely up to you.

You can have a strip of hair remaining just above the shaft, or you can opt to have it all removed.
You can also choose to have all of the hair removed from your scrotum and/or anal area.
In the privacy of one of our waxing rooms, your personal esthetician will walk you through all of the steps required to give you a clean and hairless appearance.
For those of you who have had male Brazilian waxing treatments before, you know the drill; and for all of our loyal return customers, you know that our waxing salon provides a truly comfortable, relaxing and hygienic environment.
---
We offer a free consultation to discuss your waxing preferences as well as providing a free waxing test on a small area of skin to help you determine which wax you want.
Click Here For Male Waxing Prices
---
Contact us now to schedule an appointment for your Male Brazilian Waxing treatment, or any other of our spa services.